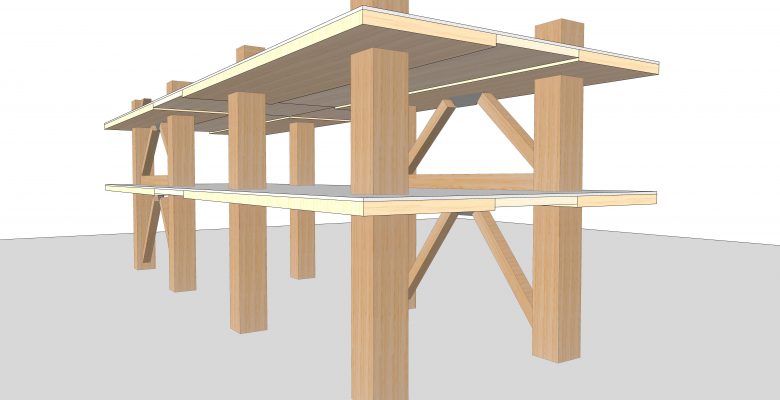 ABSTRACT:
This study demonstrates a design of a code-compliant, highrise mass timber apartment tower in Los Angeles. Using the existing reinforced concrete Museum Tower Apartment building in downtown Los Angeles as a basis, the study demonstrates architectural, structural and fire performance improvements and trade-offs of the mass timber design compared to the reinforced concrete design.
The existing, 20 story building is a reinforced concrete perimeter moment frame with a beamless interior utilizing post-tensioned slabs. Cladding is painted structural concrete and window wall glazing. No additional fireproofing is added to the concrete structure. The theoretical mass timber building is designed to match the existing building architectural massing, but uses wood-steel buckling-restrained brace frames, glulam columns and beamless composite concrete cross
laminated timber floor slabs. Cladding is weather-coated mass timber and window wall glazing. Fire protection is provided by over-sized structural members with a sacrificial char layer as well as intumescent paint on exposed steel connections. The study demonstrates that mass timber provides a viable alternative to reinforced concrete construction in Los Angeles.