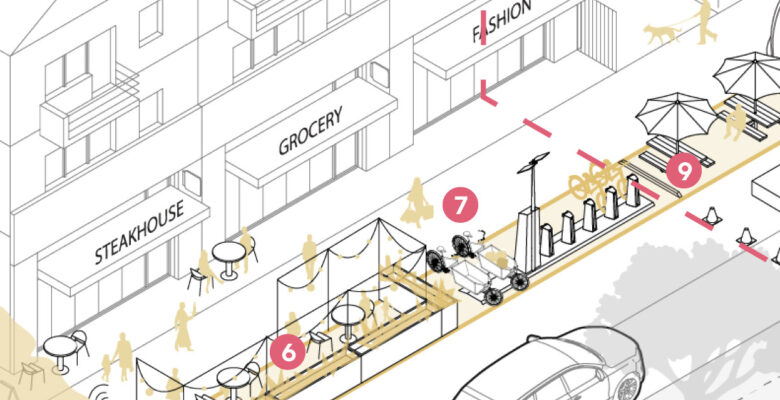 ABSTRACT:
This research incubator explores the concept of flexible streets championed by leaders in the planning and mobility industries, including our own colleagues at Nelson\Nygaard, to establish a "flex street" definition that planners and urban designers can use to communicate with communities and local officials. In establishing this flexible street definition, we looked to recent street transformations spurred by COVID-19 to understand both the strengths and limitations of implementing flex streets in cities today, and the need for a distinction between "flex streets" and tactical urbanism.
To further articulate these findings and their applicability for all cities, we developed three illustrative street typologies. These typologies are intended to help guide conversations between designers, transportation engineers, local officials, and most importantly community members. By illustrating the many important functions of our streets and their limitless potential for change, we believe urban designers can help streets achieve a greater level of status as true public spaces in our cities.
Read the full report here.