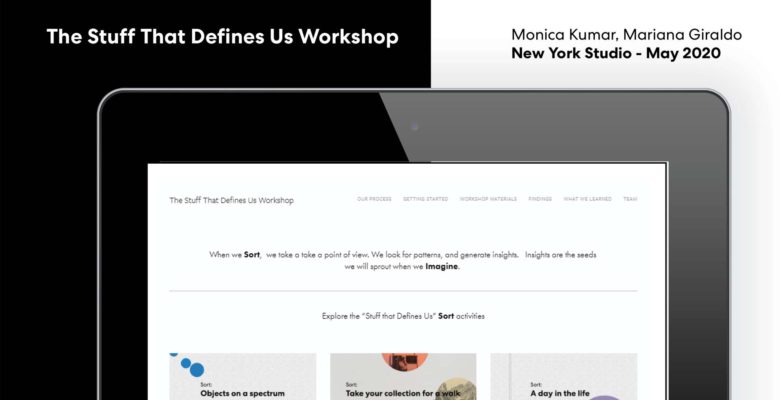 ABSTRACT:
Personal objects in the workplace have a proven positive impact on morale, productivity, and creativity. But in the 'free address' workplace, real estate is at a premium, and design teams are challenged to find a personal storage solution that feels personal.
We believe new tools should complement this new work style, so we developed an interactive workshop that layers meaningful, insightful activities to probe the relationship between people and their work "stuff."
"The Stuff That Defines Us" Workshop methodology, case study, and findings are presented via an engaging, streamlined microsite.
Visit the microsite here.