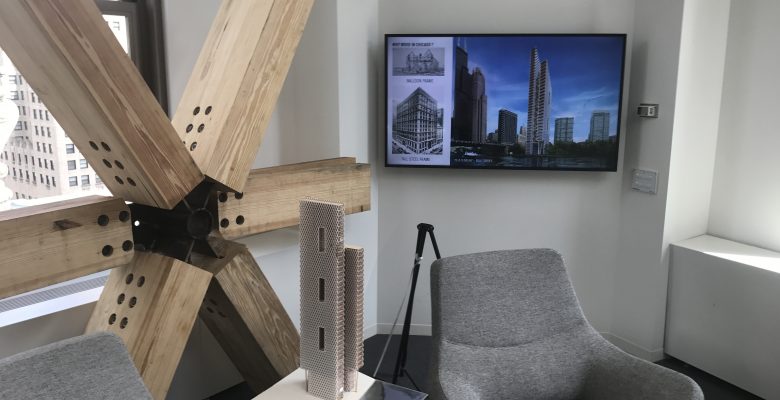 ABSTRACT:
Perkins+Will Chicago teamed up with Autodesk BUILDSpace in Boston to fabricate two full scale nodes of the proposed River Beech Tower.  The wood, concrete and steel hybrid constructions were assembled at Pepper Construction's warehouse in Chicago and are currently on display in the Chicago office of Perkins+Will.  The proposed 80-story wood tower design was produced in partnership with Thornton Tomasetti and Cambridge University and would be located in downtown Chicago.
PROJECT TEAM: Jean-Marie Joassin, James Giebelhausen
PROJECT DATE: July 2017.