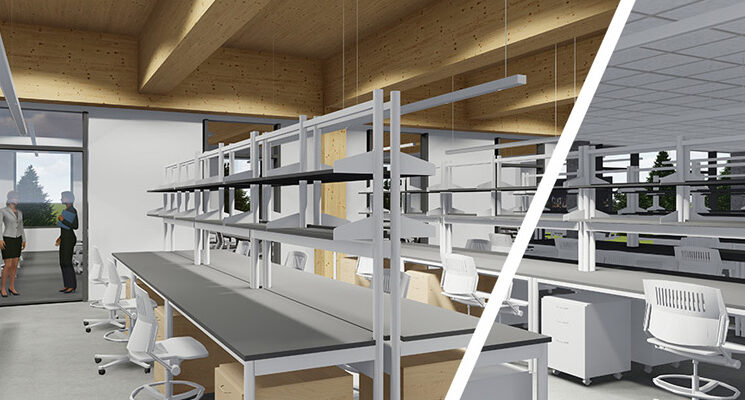 ABSTRACT:
Lab building embodied carbon is significant, due to intensive structure, finishes, and MEP systems.  Recent projects are experimenting with designs uncommon to labs: CLT structure, wood cladding, demountable partitions.  But no resource collects these into a common framework for evaluating their carbon benefits.
Low Carbon Labs evaluates (3) choices for (14) different building systems within a 22' x 88' "lab module".   Choices are aligned with (3) "scenarios" on a spectrum from conservative to progressive embodied carbon design.  "Baseline" includes system options found in conventional labs.  "Improved" represents options found in progressive projects.  "Reimagined" represents best options discovered for each system.
Read the full analysis here and accompanying data overview here.