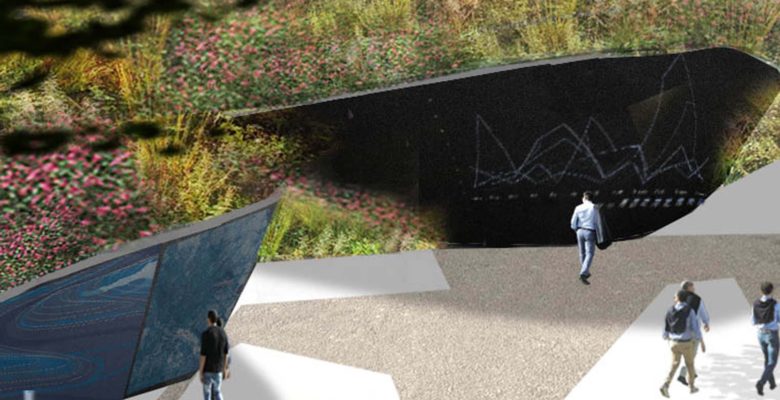 ABSTRACT:
Perhaps the most prevalent workplace theme today is employee health and well-being, addressed by such design considerations as clean air, access to light and views, amenities, social spaces, and choice. Intersecting this trend is the continual rise of a dispersed, mobile workforce. This project proposes a new workplace model: The city, our client, becomes a provider of holistically designed outdoor work settings that engage today's mobile workforce, improves users' health and well-being, and enlivens public spaces and communities.
The concept of the outdoor office may not be new, but what we have seen thus far are furniture solutions (i.e. a bench with Wifi) dropped into outdoor environments. Our vision is more holistic and integrated—the design of a new space at the intersection of both interiors and landscape architecture disciplines.
A kit-of-parts approach would identify best practices in current workplace design, including the range of spaces needed, recommended space allocations, and considerations for acoustics, collaboration space, visual privacy, furniture, signage, usage protocols—and beyond. These would be merged with landscape architecture practices to create outdoor spaces that are holistically designed.
View the full report here.