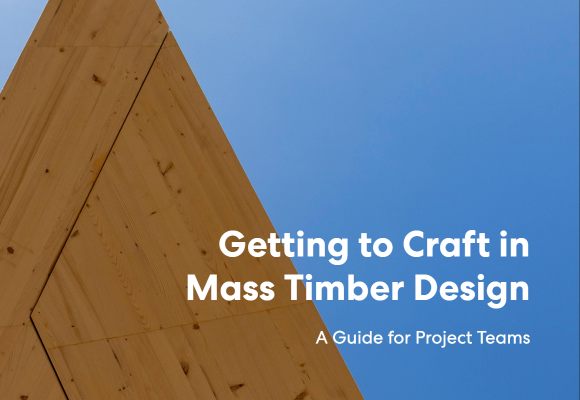 ABSTRACT:
The expanding world of mass timber projects provides stunning examples of built work and offers fertile ground for design innovation. Our clients and partners are eager to work with us on exploring what mass timber can offer.
Getting from the initial excitement of a mass timber project proposal to the completed project requires many decisions to be made, often
in unfamiliar territory. The uncertainty that we carry into this territory combined with the risk aversion of our clients and builder partners
can hinder our boldest designs and can leave the wood uncrafted, and its potential unexplored.
This guide aims to help you and your project team decide whether mass timber is the right material for your project. In addition, the
guide seeks to propel your team past many of the typical stumbling blocks of mass timber efforts so that the team can spend its energy
on the design vision and expression of the material rather than on justification of the material to various stakeholders.
Read the full report here.