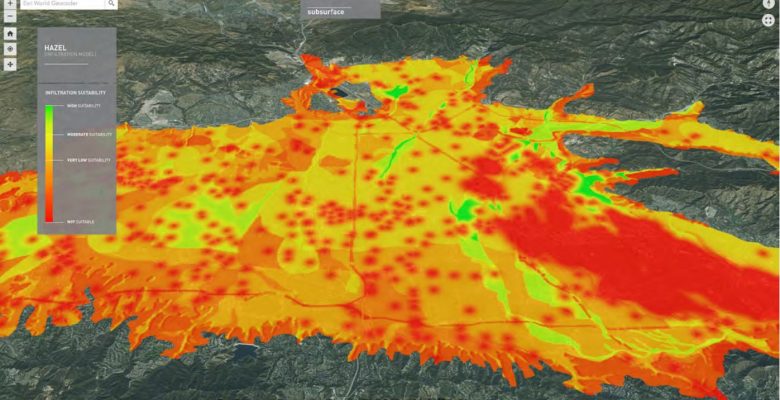 ABSTRACT:
Led by the Arid Lands Institute (ALI), the Drylands Resilience Initiative [DRI] brings together collaborators from design, science, and policy to envision and realize an abundant future in drylands.
Our goal is to accelerate planning, design, and development that results in local, low-carbon water reserves in dry cities in the US West and around the world.
With the support of the AIA College of Fellows 2015-2017 Latrobe Research Prize, DRI collaborators honed and tested Hazel, a powerful new digital design tool for optimizing the capture and reuse of stormwater.