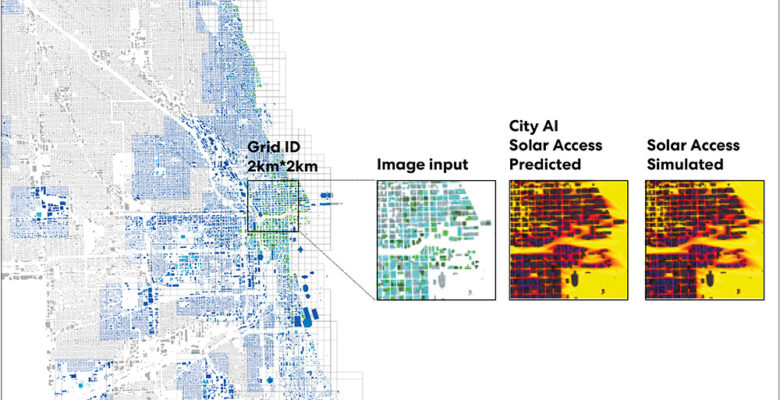 ABSTRACT:
Considering the increasing role of Artificial Intelligence (AI) in Architecture and Urban Design, in this Innovation Incubator we explore how AI can be leveraged to provide environmental analysis and trained to assist Perkins&Will in creating sustainable urban design proposals.
Specifically, we propose to create an AI model to automate and speed up initial environmental analysis (solar access assessments) targeting optimization of medium/large masterplan projects, from districts to whole cities.
We believe this is the next innovation step in our practice, moving beyond computational to AI approaches, to facilitate quick assessment of large urban areas, fast-tracking the computational times needed at these scales.
Read the full report here.