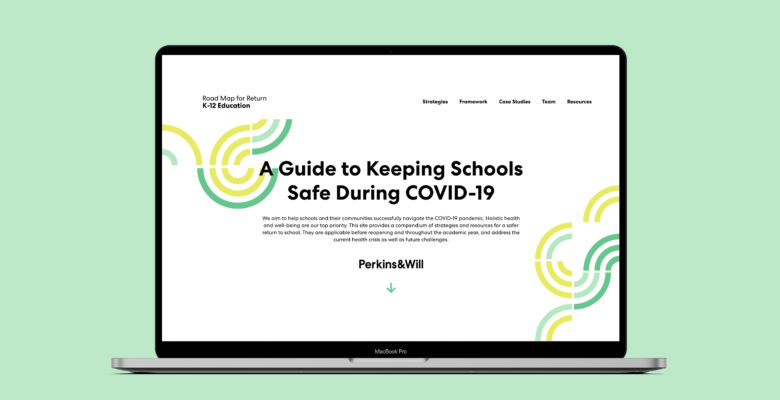 ABSTRACT:
This publicly available website allows K-12 school stakeholders to quickly access evidence-based strategies for reopening and keeping K-12 schools open during the COVID-19 pandemic. Our response focuses on risk mitigation, educational adaptation and health promotion, which creates a holistic framework for schools dealing with the direct and indirect consequences of COVID-19. The findings of this project have been the basis of presentations to public and private schools internationally, the World Bank, the U.S. Green Building Council, and U.S. Environmental Protection Agency.
This project has stirred greater discussions around equity and the future of our schools. While researching for this project, many rural and urban districts indicated they do not have the resources for expensive adaptations and already have inadequate handwashing, nursing staff and air quality systems. By working with external partners (environmental non-profits, state agencies, academics) we were able to create more innovative, tailored recommendations to meet these schools needs. More work is needed to ensure this is not just a healthy schools' 'moment', but a movement.
Please view the final project here.