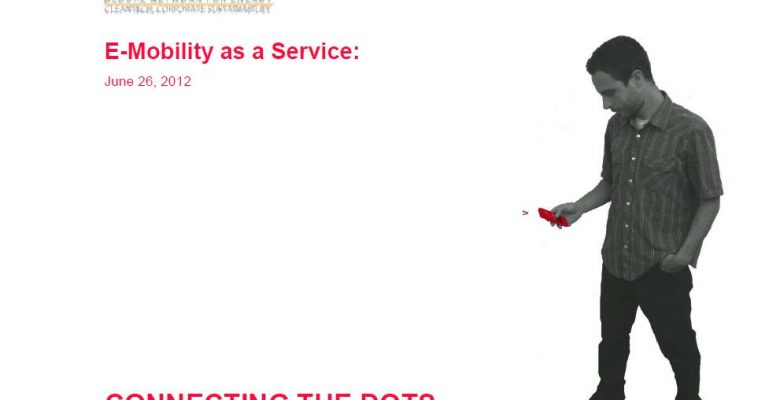 ABSTRACT:
Conference Outline:
This conference, held on June 26th, 2012, in San Francisco, explored the notion that current developments and trends in technology, demographics and social software networks are impacting how residents of certain major metropolitan areas are
approaching the means by which they are getting around their city or region. The current transportation models have evolved into a dichotomy between the private automobile on the one hand and publicly funded and operated transit systems on the
other.
Invited panelists & moderators at the conference were, in order of presentation, as follows:
Jessica ter Schure: Principal, Nelson/Nygaard [Moderator – Panel 1]
Peter Albert: Manager ‐ Urban Planning Initiatives, San Francisco Municipal Transportation Agency,
Elliot Martin, PhD: Research Engineer, UC Berkeley Transportation Sustainability Research Center
Shelby Clark: Founder and Chief Community Officer, Relay Rides
Therese Tierney, PhD: Associate Professor, University of Illinois at Urbana‐Champaign [Moderator – Panel 2]
Wade Bryant: Design Manager of the Strategic Vision Team, General Motors Advanced Design Center, Warren, Michigan
Gerry Tierney: Senior Associate, Perkins+Will, Architects
Ben Feldmann: Senior Associate, Mia Lehrer & Associates, Landscape Architecture
The conference was structured into 2 panels, in which each panelist made brief presentations, following which was a question and answer period. This conference summary is based upon the presenter's transcripts and the Q&A session that followed for each panel. In addition, over lunch there were "Start-up Showcase" presentations featuring Roadify, Local Motion and Zimride.
The conference was sponsored by Agrion
Find the full content here:
E-Mobility Colloquium Transcript