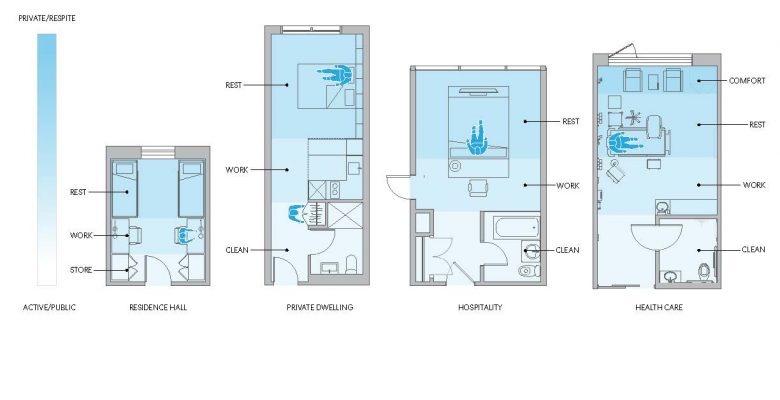 ABSTRACT:
This article investigates bedroom as a typology that occurs across different building types: student residential life, private dwellings, hospitality and healthcare. The article also explores synergies between design strategies. We questioned whether these synergies could translate into innovative bedroom design ideas in unexpected ways.
Research methods included literature review, qualitative and quantitative assessments, and design explorations. We learned that while there are constraints and opportunities, there were certain themes that emerged as overarching frameworks. These frameworks could provide a guide to think through design scenarios and potential new solutions to bring the ubiquitous bedroom into a new era where we enable respite and wellness as we recharge our bodies while we sleep or retreat into privacy.
This article originally appeared in Vol 11.01 of the Perkins&Will Research Journal. CLICK HERE to see the whole article.