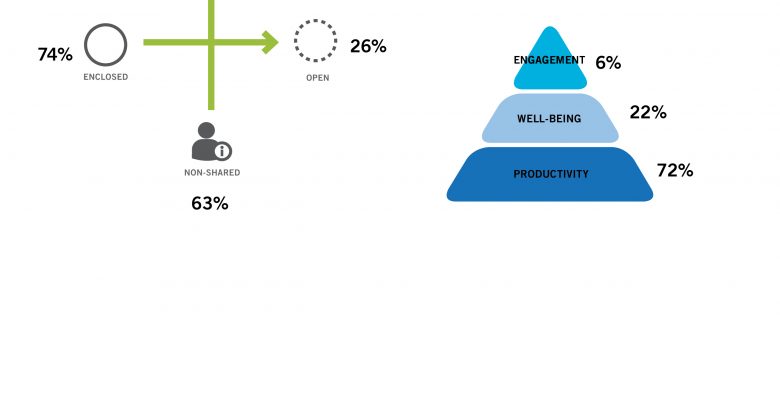 ABSTRACT:
The well-being, productivity and engagement of employees in commercial buildings are important for creating contemporary working environments. This research article explores different working environments by applying two research methods to evaluate space use—motivational and spatial programming. Five case studies were
used to explore the commonality and differences of spatial design and goals based on different industries.The industries that were investigated include a global co-working office, design offices, technology office, and research lab/science technology offices. It was determined that all investigated types of commercial spaces benefit from a diverse layout. This allows the users to organize themselves according to their needs, which might vary for different types of office spaces. By using motivational and spatial programming, designers are able to consider users' needs, and improve functionality of commercial office spaces.
This article originally appeared in Vol 10.01 of the Perkins+Will Research Journal. CLICK HERE to see the whole article.