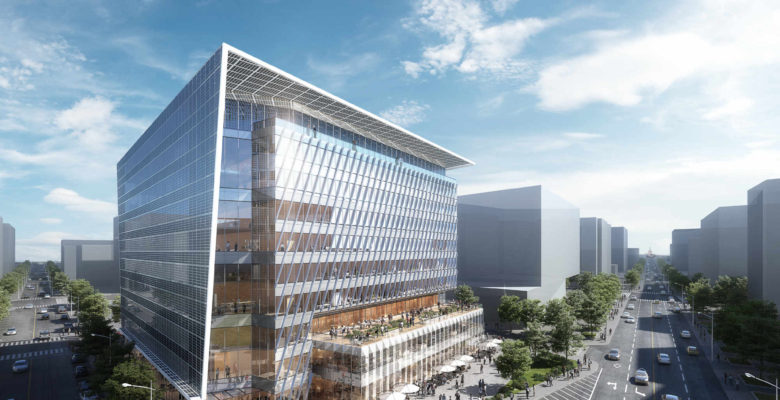 ABSTRACT:
What is the future of the net-zero building? It is not a super-tall tower predicated on technology that does not exist but instead a more thoughtful integration into the existing urban fabric that considers people, communities, and density. This new building typology will be prevalent where governments are encouraging resilient zoning overlays,
developers are creating new neighborhoods focused on sustainable development, and progressive clients understand the significance of communicating their value with other like-minded innovators. These conditions might not exist where height is the solution to the economics of population growth, but these ingredients to net-zero do exist in cities like Washington, DC, where regulations are encouraging density over height and innovation from early adopters. It is upon this stage that we envision the workplace of the future. This article explores the opportunities and considerations to achieve a next generation net-zero office building, and uses a project developed for a global environmental group in Washington, DC as a case-study. The article provides actionable results and recommendations that should be considered for other similar projects.
This article originally appeared in Vol 11.02 of the Perkins&Will Research Journal. CLICK HERE to see the whole article.