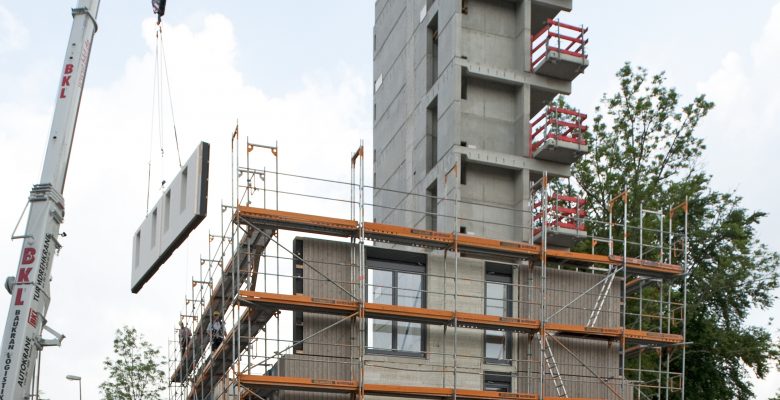 ABSTRACT:
The growing pressure to reduce the carbon footprint of buildings requires designers to balance functionality and cost objectives with environmental impact. With a significantly lower carbon footprint than concrete or steel structures and many other environmental and human health benefits, wood has reemerged as a desirable and viable structural material for taller buildings.Forestry Innovation Investment and the Binational Softwood Lumber Council commissioned Perkins+Will to undertake an international survey of ten, completed tall wood projects. The goal was to compile experiences from project stakeholders who have designed and built successful tall wood buildings. The survey methodology included a short online questionnaire and individual in-person or telephone interviews. More than 50 individuals participated in the survey and site visits were conducted for nine of the ten project sites during the month of November 2013.
The work aims to learn from individual experiences, solutions and challenges, but also from aggregated information, trends and common lessons. The intent of this article is to distill the research into a concise summary that presents the market context and rationale for using wood in tall building applications, share the most important lessons learned from project stakeholders, and summarize the key design and construction solutions.
This article originally appeared in Vol 06.02 of the Perkins+Will Research Journal. CLICK HERE to see the whole article.