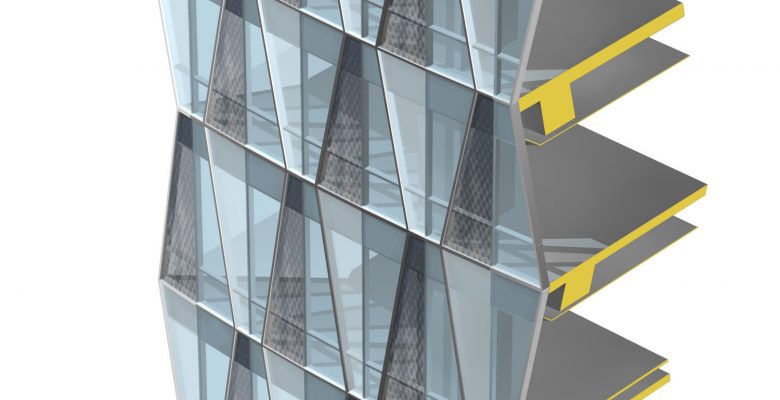 ABSTRACT:
This article explores the various curtain wall façade system solutions as developed for the Shanghai Fisherman's Wharf project's iconic skyscraper. The high-rise tower comprises a curvilinear nautical shape, nicknamed "The Fish" and is the main iconic identity of the large-scale mixed-use project. Cladding this morphic building shape
involved an intense exploration of 2D and 3D curtain wall façade systems in order to emphasize the overall nautical theme of the project and add visual complexity and unique identity to the project. Exploration relied on investigation of numerous options, aimed to achieve the desired visual impact and evaluated by our technical team and external industry experts.Curtain wall explorations comprised from relatively simple flat rectilinear 2D solutions to complex 3D projected faceted patterns to form unitized modules arrayed over the curved façade of the high-rise tower. This article explores the visual design, technical complexity, cost implications and constructability issues over the different stages of the project. It covers the curtain wall design process from concept design through construction documents, as it became impacted by City Code constraints and client-driven building program changes.
This article originally appeared in Vol 02.02 of the Perkins+Will Research Journal. CLICK HERE to see the whole article.