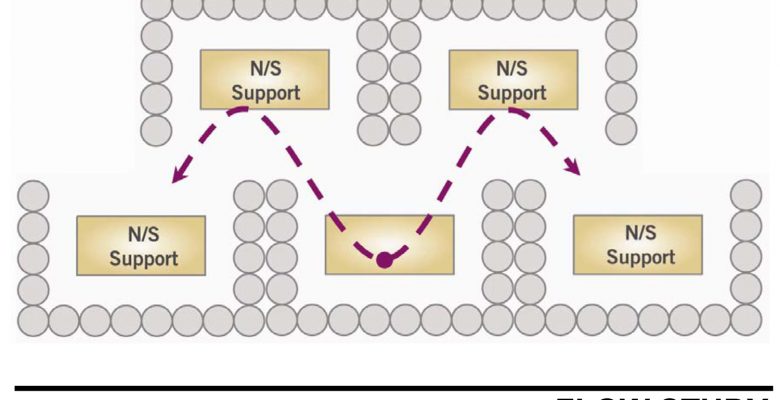 ABSTRACT:
This article examines the use of "event planning" for the determination of the functional and physical requirements of the new emergency department for Halifax Medical Center. Based on clinical processes, functional and operational goals of the project were established and projected workload, practice trends and strategic directives
of the institution were developed. The method for conducting this research was a highly participatory process. The process involved meetings with senior leadership, nurse managers, medical directors, management of ancillary services, case management, patient access services and the Perkins+Will team. Space needs were derived
by using sound prediction techniques and tools, not rules of thumb. The Perkins+Will team employed a technique known as "event planning" as a means to rethink and visualize the ideal process for every operational task. This process yielded diagrams that documented the preferred processes for things such as patient arrival, triage and
waiting. Results of this research are an ED design that provided the greatest degree of flexibility and adaptability possible, not only for the fluctuation in patient census, increased satisfaction for the ED patient and staff, but for future changes in technology and clinical practice. Through the use of event planning, existing clinical processes
were challenged. Those processes that were positive to the function of the department were maintained in the new design, while others were replaced with new ideas and improvements. The clinical processes informed the design of the ED with a modular approach.
This article originally appeared in Vol 01.02 of the Perkins+Will Research Journal. CLICK HERE to see the whole article.