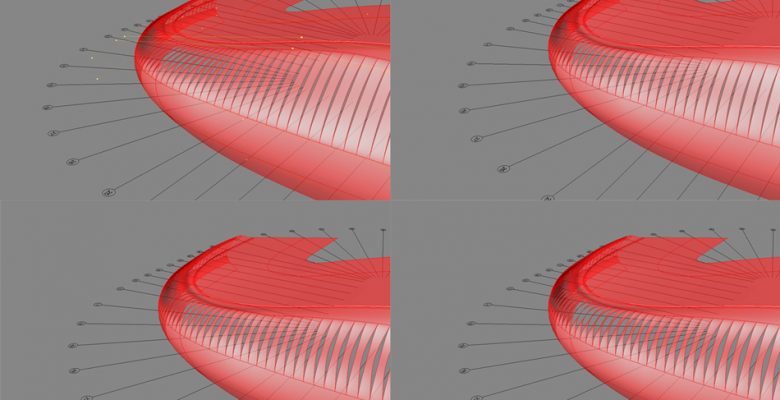 ABSTRACT:
Computation in architectural design, specifically algorithmic/generative design, is a byproduct of advances in software development that have enhanced the digital tools available for explorations in all design disciplines. It is also quickly becoming a sub-discipline with a broad inter-disciplinary range. Currently, computational design methods have extended design and analytical capabilities in software tools available to architects. While there is a growing number of software applications and myriad methods for writing custom applications/programs capable of leveraging the use of algorithms for many tasks within the design process, there is limited understanding of how to integrate and adapt computational capabilities into the design workflow.
This article surveys the spectrum of computational design theory as it applies to the practice of architecture and is intended to be an instrument for presenting a framework, which stands as a knowledge model for adaptive use of programming and algorithms in the design process. It also introduces a new term, "Process Automation", which defines how computation can expedite and enhance standard task involved in the architectural design process.
This article originally appeared in Vol 01.02 of the Perkins+Will Research Journal. Read the whole article online.