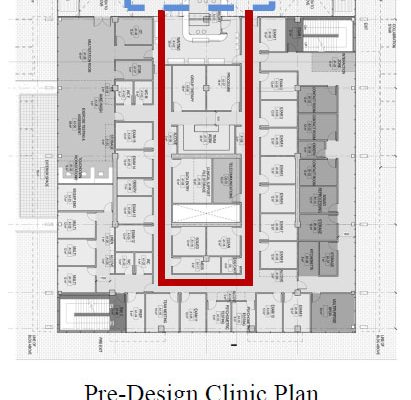 ABSTRACT:
This is a practice-based research investigation, not a scientific enquiry, intended to consider how wellness can be first and foremost in the design of our healthcare environments. In this investigation, designing with wellness means going beyond hospitality design meant to soften institutional care, aiming instead on designs that
acknowledge illness with the intent of uncovering the support needed to maximize well-being. The result of this investigation is a process and a tool that acknowledges health as a fluctuating continuum between wellness and illness, and as such, what an individual may need to maintain wellness anywhere on this spectrum. The process is referred to as Patient-Population Based Design, and the tool is a practical application known as a "needs assessment" matrix. This article highlights how the process and tool resulted in a re-designed clinic
This article originally appeared in Vol 09.01 of the Perkins+Will Research Journal. CLICK HERE to see the whole article.
CITATION: