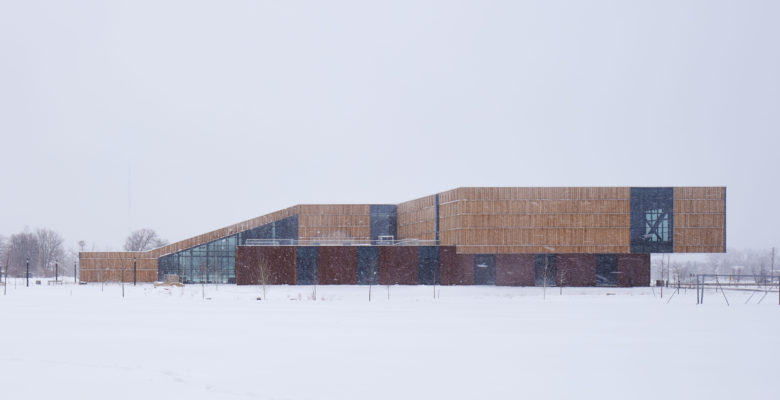 ABSTRACT:
Tasked by our client to identify a local wood cladding product that met their institutional and budget goals, we researched several products for a new natural history museum in Minnesota. Ultimately, the Minneapolis Perkins&Will team designed and specified an environmentally responsible building façade assembly that aligns with the client's
budget, values, and aspirations – while meeting institutional durability and maintenance requirements. Four options were evaluated for cost, durability, source, warranty, and appearance. A single product met the client's criteria. Situated within a broader learning landscape and urban wildlife habitat, sustainably sourced thermally modified wood siding wraps the new museum building. This solution enabled the project team to meet the project budget, while embodying the values and cultural goals of the institution through the building façade design. This initial project-related research evolved into a much larger research topic that continues to bring together a variety of local academic and industry experts, as well as architecture firms interested in employing sustainable wood in their projects.
This article originally appeared in Vol 12.01 of the Perkins&Will Research Journal. CLICK HERE to see the whole article.